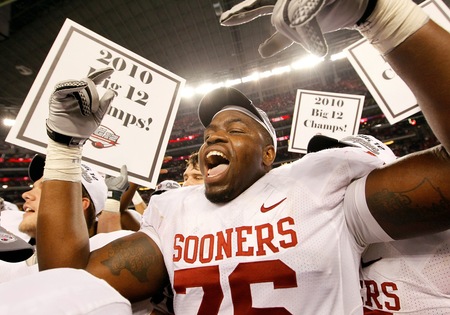 The 2011 offseason has yet to reach the level of "full-blown disaster" for the Oklahoma Sooners, but today's news that first-team right tackle Jarvis Jones will miss significant time with a torn patellar tendon certainly doesn't help.
Throw in Jamell Fleming's absence this spring and three starters – Tony Jefferson, Kenny Stills and Stacy McGee – running afoul of the law in the first three months of the year, and Sooner fans should start hoping Jones' injury is the last bad news out of Norman for a while.
Preliminary estimates have Jones returning in October, which means he'd miss September showdowns with Florida State and Missouri. The Red River Shootout would have to be in doubt as well. In fact, if Jones is laid up from now until October, you have to wonder how much he'll be able to contribute at all this year.